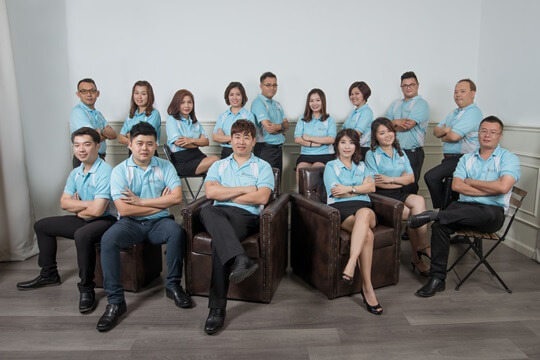 01
Agensi Pekerjaan Kujaya Sdn Bhd
Agensi Pekerjaan Kujaya Sdn Bhd founded in 2006 and experience in recruitment of domestic maid, local and foreign worker in Malaysia. We are legalized and licensed recruitment agency appointed by Jabatan Tenaga Kerja Semenanjung Malaysia (JTKSM).
The establishment of Agensi Pekerjaan Kujaya Sdn Bhd is aligned with the market demand and to provide staffing solution, growth opportunity to both employers and job seekers.
02
Kujaya Management Sdn Bhd
Kujaya Management Sdn Bhd founded in 2012. We are one stop Hostel Management Solution provider which comply with RBA (Formerly known as EICC) standard. We focus ethical code of conduct in working environment and business operation.
Kujaya Management Sdn Bhd also offer cleaning services for commercial and non-commercial properties no matter the size of the premises while at the same time, we are a registered agent with PIAM to solicit and offer comprehensive insurance products to cater our client's needs in different area.
03
Kujaya Builders Sdn Bhd
Kujaya Builders Sdn Bhd founded in 2015 and offer broad range of construction services for industrial projects, infrastructure and bungalow projects. We are registered CIDB G5 contractor. Besides, we also diversify in interior design to provide outstanding design for retail, commercial dan residential throughout Malaysia.
In year 2017, we open a modern concept Furniture shop (Kizoku) selling modern furniture at affordable price and with great quality.
04
Kujaya Reliance Sdn Bhd
Kujaya Reliance Sdn Bhd founded in 2017 and specialty in rental and sales services in variety of machineries and equipment for heavy or light construction, installation, material moving, cleaning and others.
Our products including of Bobcat, forklift, scissor lift, boomlift, lorry crane, sky lift, excavator, low loader and others to serve different group of customers.
05
Kujaya Mart Sdn Bhd
In order to provide one stop services to foreign workers, we set up Kujaya Mart Sdn Bhd in 2016 in our hostel premises dormitory area. We provide different variety and selection of food and non-food items from foreign workers' origin country.
Besides, we also provide pack food services for foreign workers to bring convenience to them. They only need to place an order and we will prepare and deliver the food for them including breakfast, lunch and dinner.
06
Kujaya Travel Sdn Bhd
Kujaya Travel Sdn Bhd incorporated in year 2017 to provide comfortable, safe and efficient transportation services. We committed to help our clients to solve their transportation-related problem.
We do provide bus rental, van, private car and airport transfer services. We are strict in ensuring driver's qualification, working attitude and job performance in order to make sure the passenger's safety.